2019 Dodge Challenger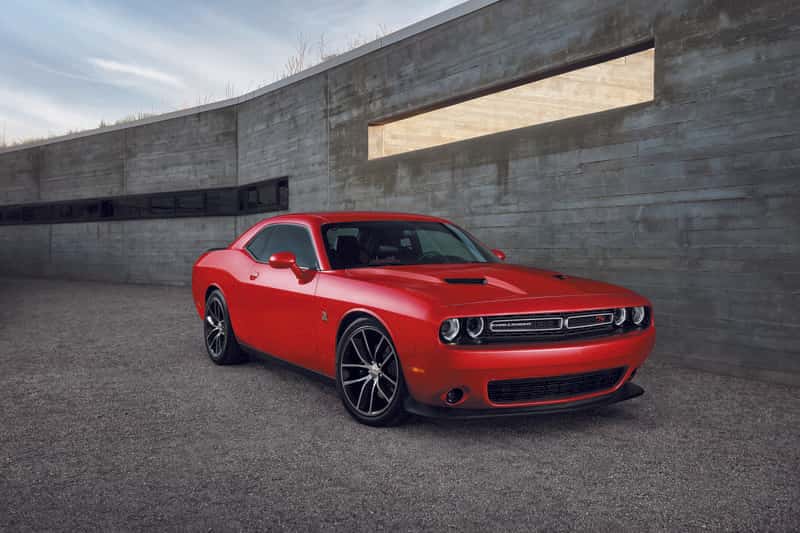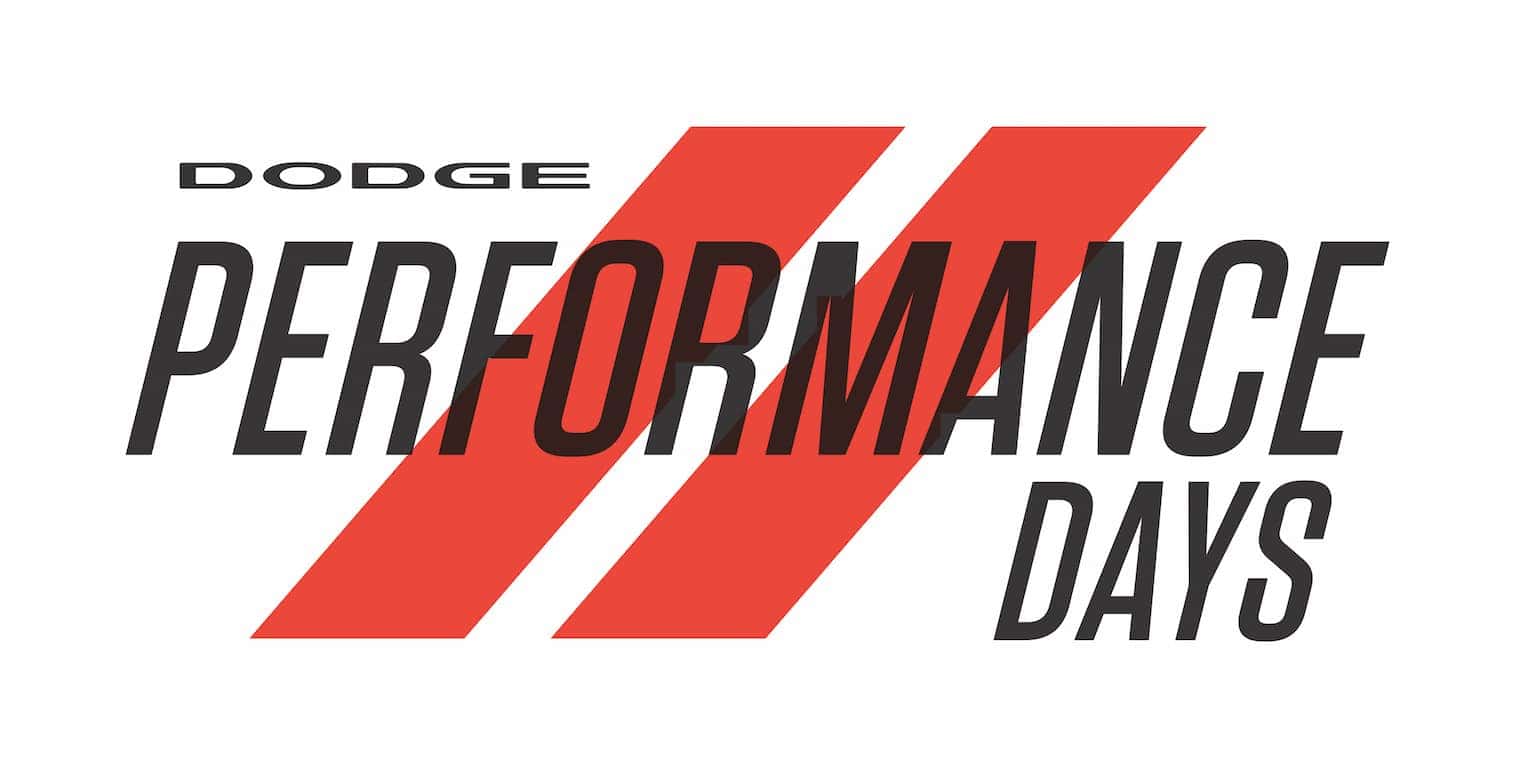 Unleash the beast with the 2019 Dodge Challenger!
The 2019 Dodge Challenger is an icon of influence. Maintain optimal performance with the available Illuminated Air-Catcher®Headlamps that help keep your engine cool by absorbing cool air while in motion. The all-around aggression of the Dodge Challenger makes it totally customizable, from racing stripes, R/T classic side stripes, shaker graphics, Hellcat badges, Blacktop stripes, and an array of hood options available for you to make your Dodge Challenger not only unique, but anyway you want it. Choose the features that fit your attitude and make them stop in their tracks with your strong and stylish 2019 Dodge Challenger!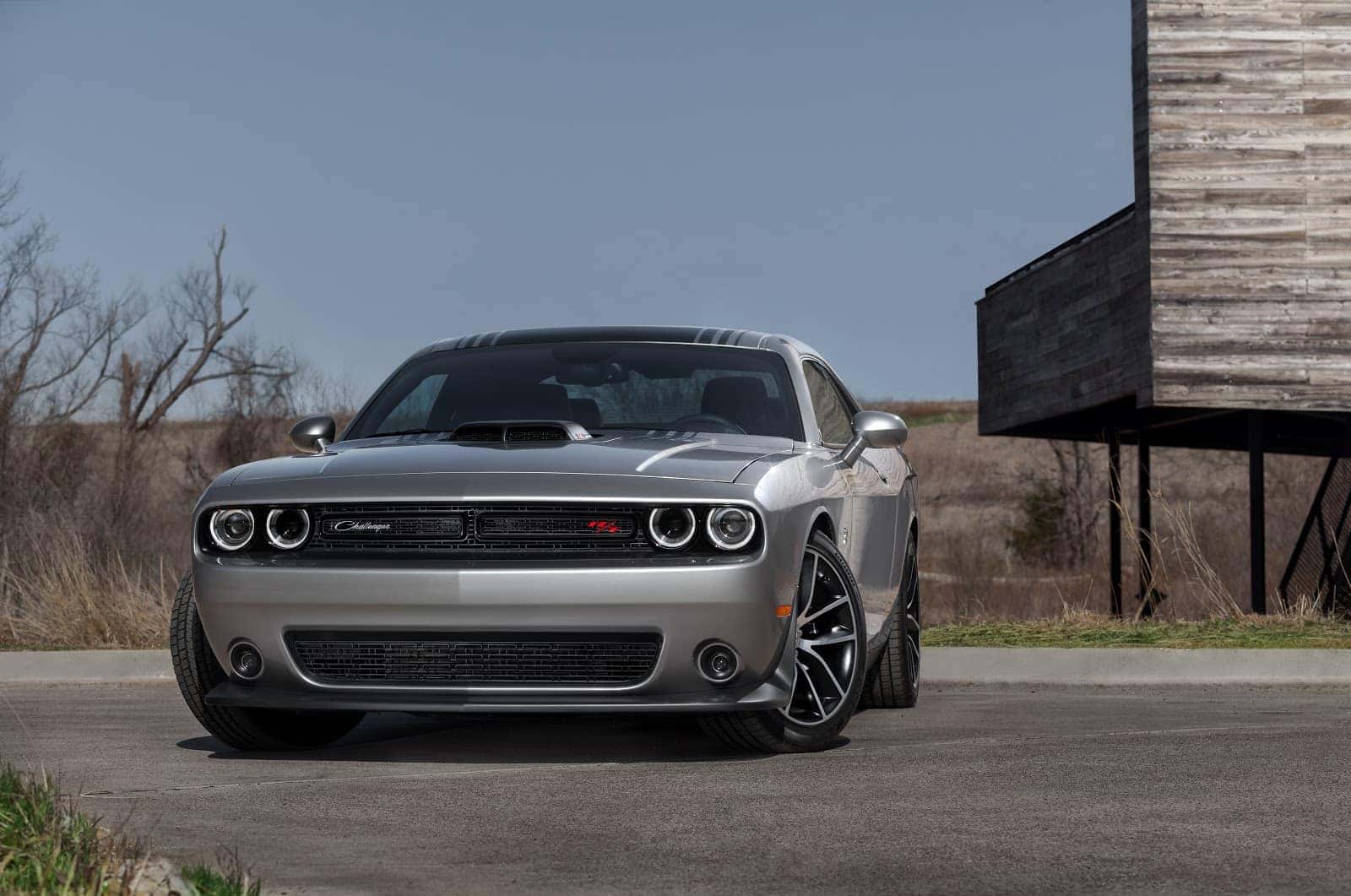 Get to the heart of the beast with four incredibly powerful engines to choose from. The four engine options are: Supercharged 6.2L Hellcat HEMI Redeye, Supercharged 6.2L SRT Hellcat V8 Engine, 392 HEMI V8 Engine, and the 5.7L HEMI V8 Engine. Every Dodge Challenger gives you one hell of a ride! The Challenger SRT Hellcat wields the fury of a Supercharged 6.2L HEMI SRT Hellcat V8 engine. The engine choices are highly regarded by Edmunds as not only being top tier but, fitting the Challenger perfectly. With a sleek heritage-inspired design, this beast looks as menacing as it drives.
You can harness the power of this beast with amazing features like Dodge's innovative performance technology, electronic power steering, designer key FOBs, and launch control. The Dodge Challenger is muscle on a mission! Whether you prefer a six-speed manual, a Torquelift eight-speed automatic transmission, or an electronic shifter- the 2019 Dodge Challenger is the beast that can meet your needs!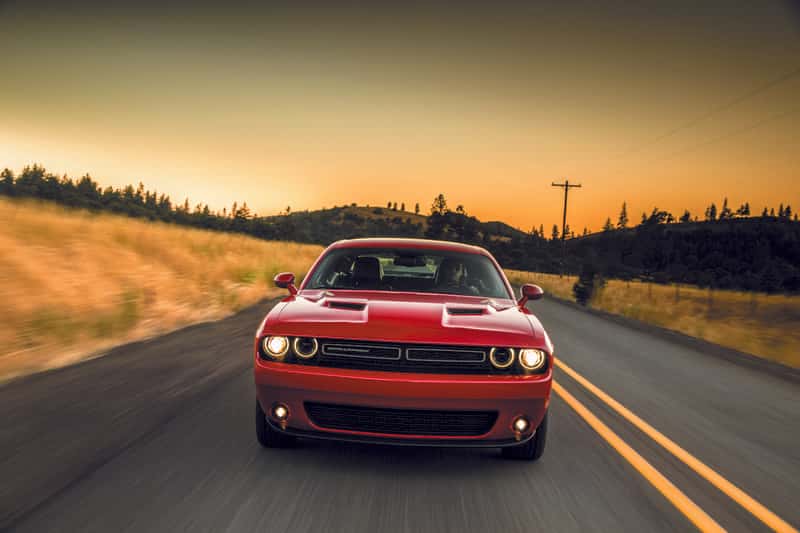 The Dodge Challenger is equipped with brakes that don't take a break- using 4 different complex braking systems; the brakes won't take a break! If you're looking at a 2019 Dodge Challenger, you better make way for muscle! All-speed traction control helps maintain traction and stability by applying brake pressure to slipping wheels and reducing engine power when necessary to help the tires regain traction.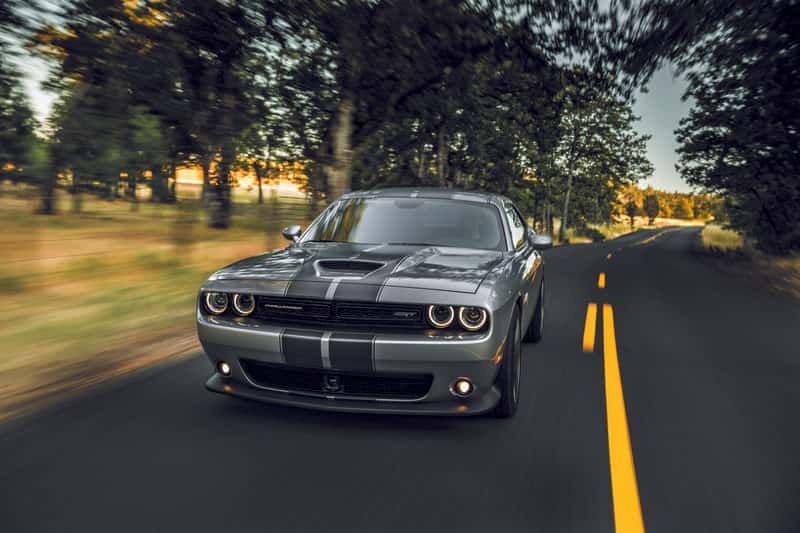 A rear-wheel-drive design and near 50/50 weight distribution impart an exhilarating driving experience. During acceleration, weight shifts to the drive axle to increase down-force and improve traction. Lighter-weight cast aluminum axles and housings help reduce weight and friction compared to the previous generation. The housing also includes a four-bolt design for increased durability.


The Dodge Challenger flaunts cutting-edge technology to make a powerful ride even more mighty. Focus on just driving when you're driving with the UConnect 4C Nav comes loaded with features that make it easy to stay connected like navigation, Hands-Free calling, and more. Stay even more connected with your smart phone linked in your car, you can gain access to apps with the UConnect touch screen. The UConnect touch screen is also capable of delivering serious stats about your Challenger's performance.
Have an unforgettable ride inside and out in the 2019 Dodge Challenger. Ventilated and heated front seating provide more than just a comfortable ride, they provide a stylish one with the unique design features. With four available steering wheels to choose from—Sport, Performance, Wild Wheel and SRT®—the Dodge Challenger puts you in complete control.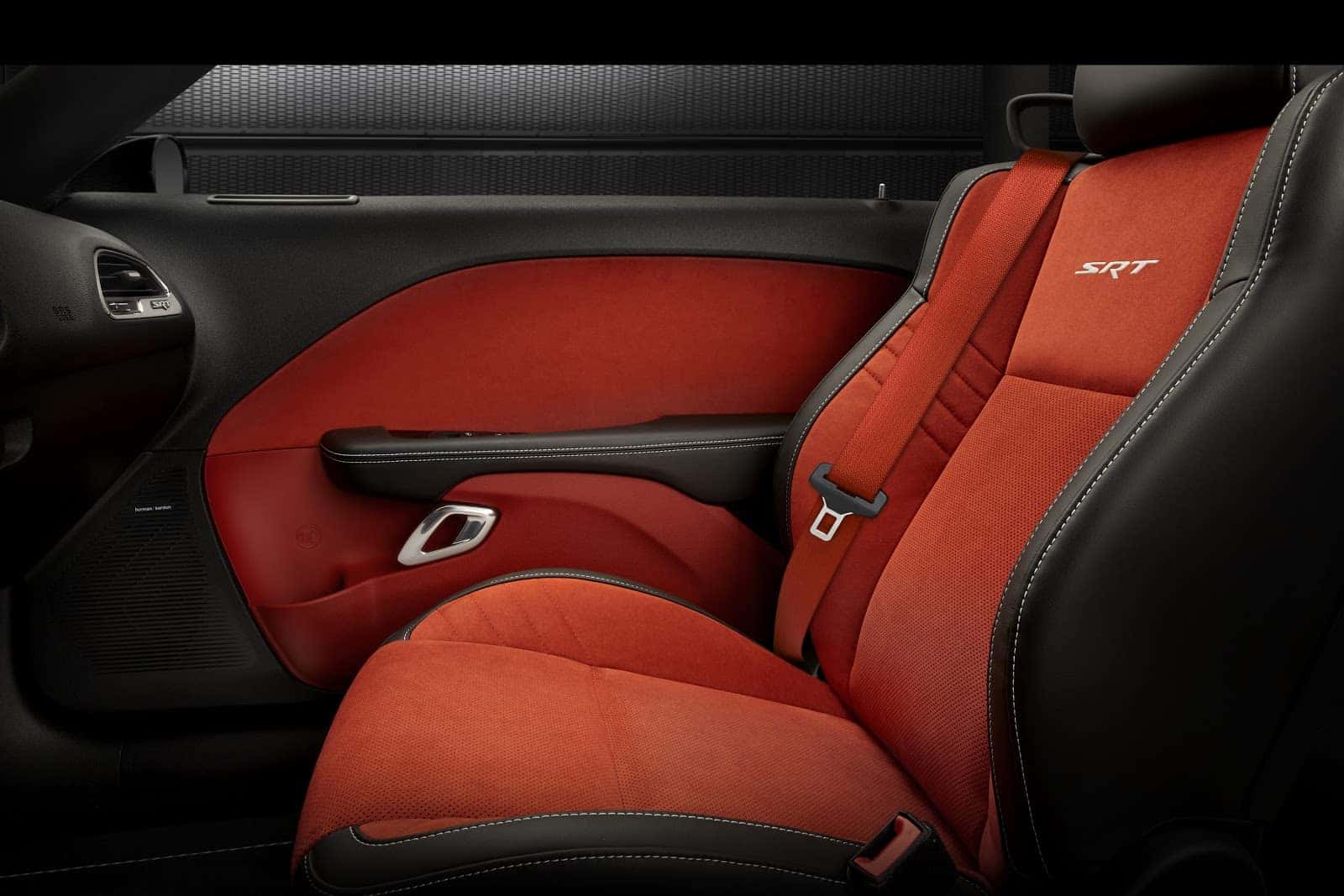 Get ready to give your friends the ride of their life with seating up to 5 people and the Challenger's best in class cargo space and passenger room! MEdmunds not only commends the passenger space for being able to comfortably fit four adults, Edmunds also acclaims the Dodge Challenger for a more comfortable ride compared to its muscle car rivals.
Make your Challenger yours with over 17 different interior options! Edmunds also rewards the Dodge Challenger for its many customization options, to make your Challenger unique and fit not only your performance and quality needs but, the looks as well.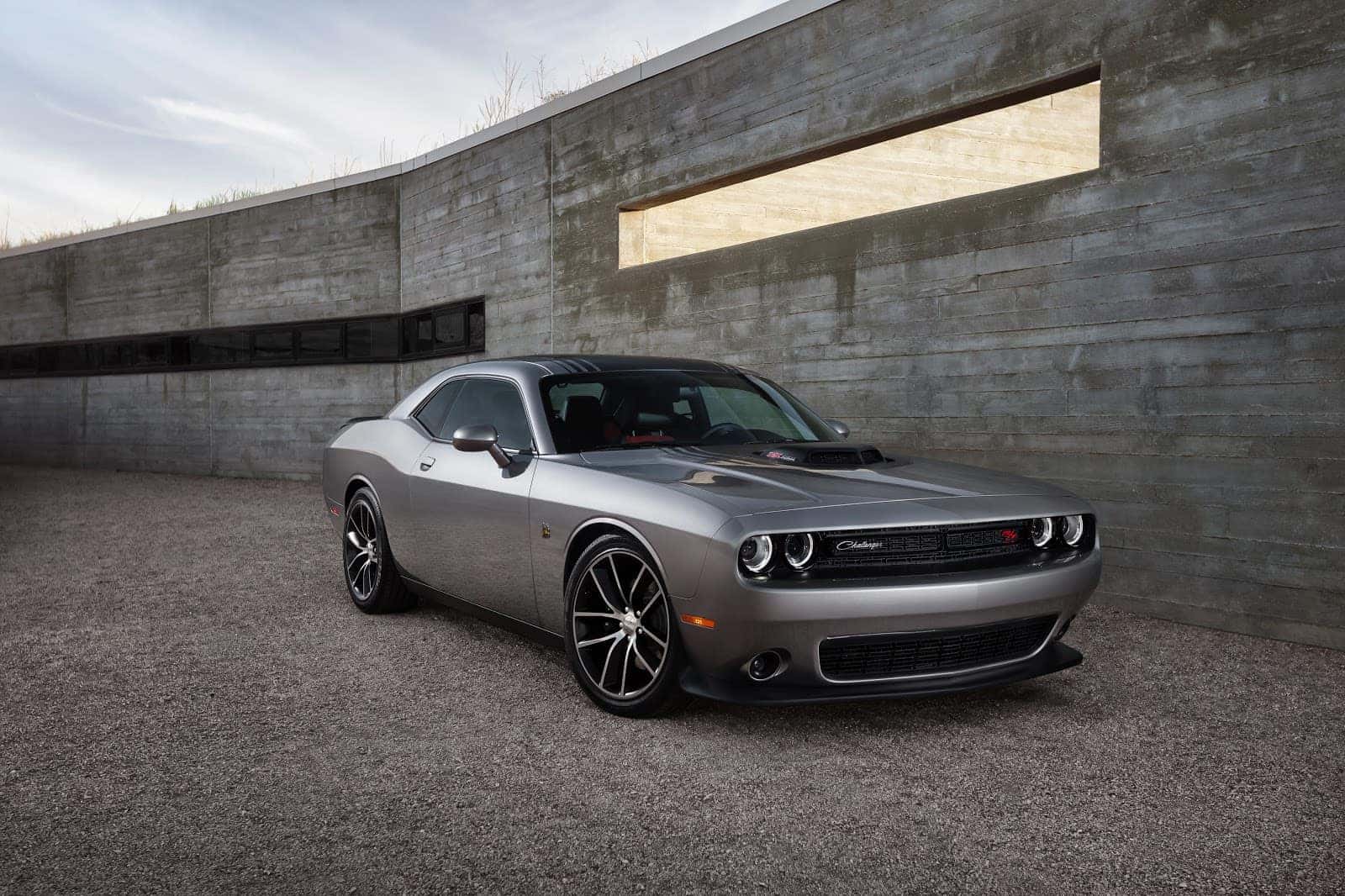 ***Disclaimer: Thank you for reading the small print. The best customers always do. While we do our best to certify that all the information presented is accurate, it is not guaranteed. Certain features are not guaranteed and can not be accurate like MPG, horsepower, and etc…