2019 Dodge Journey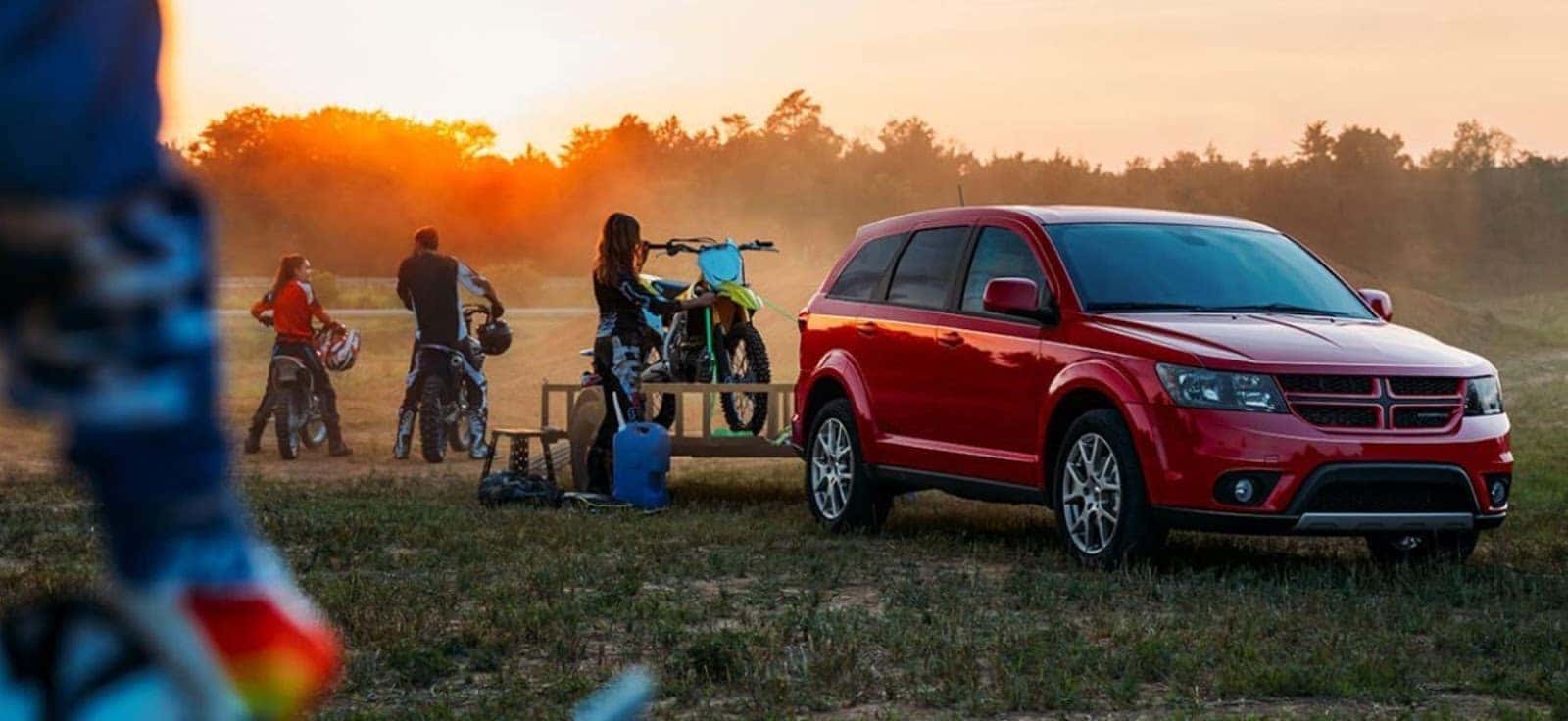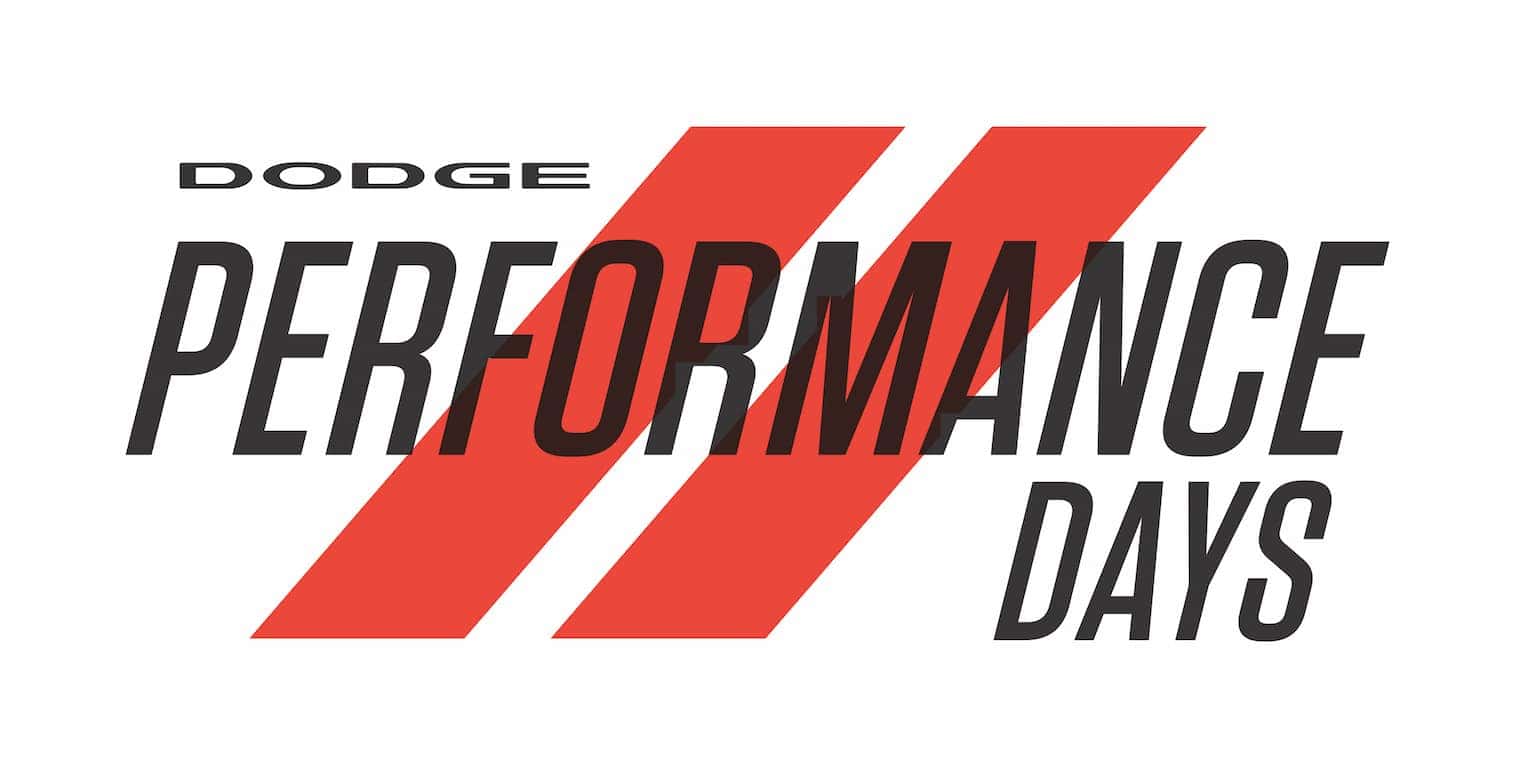 Stand in Defiance with the 2019 Dodge Journey.
The Dodge Journey gives you the power to choose between an award winning 3.6L Pentastar V6 engine or a 2.4L 16-Valve 4-Cylinder engine. Your all-wheel drive is to the max and the system works instantly and on demand, driving only the front wheels until power to the rear wheels is needed. It's much needed if you drive on ice, gravel or other low-traction surfaces. You can haul away with up to 2,500 lbs and fret not with trailer sway control!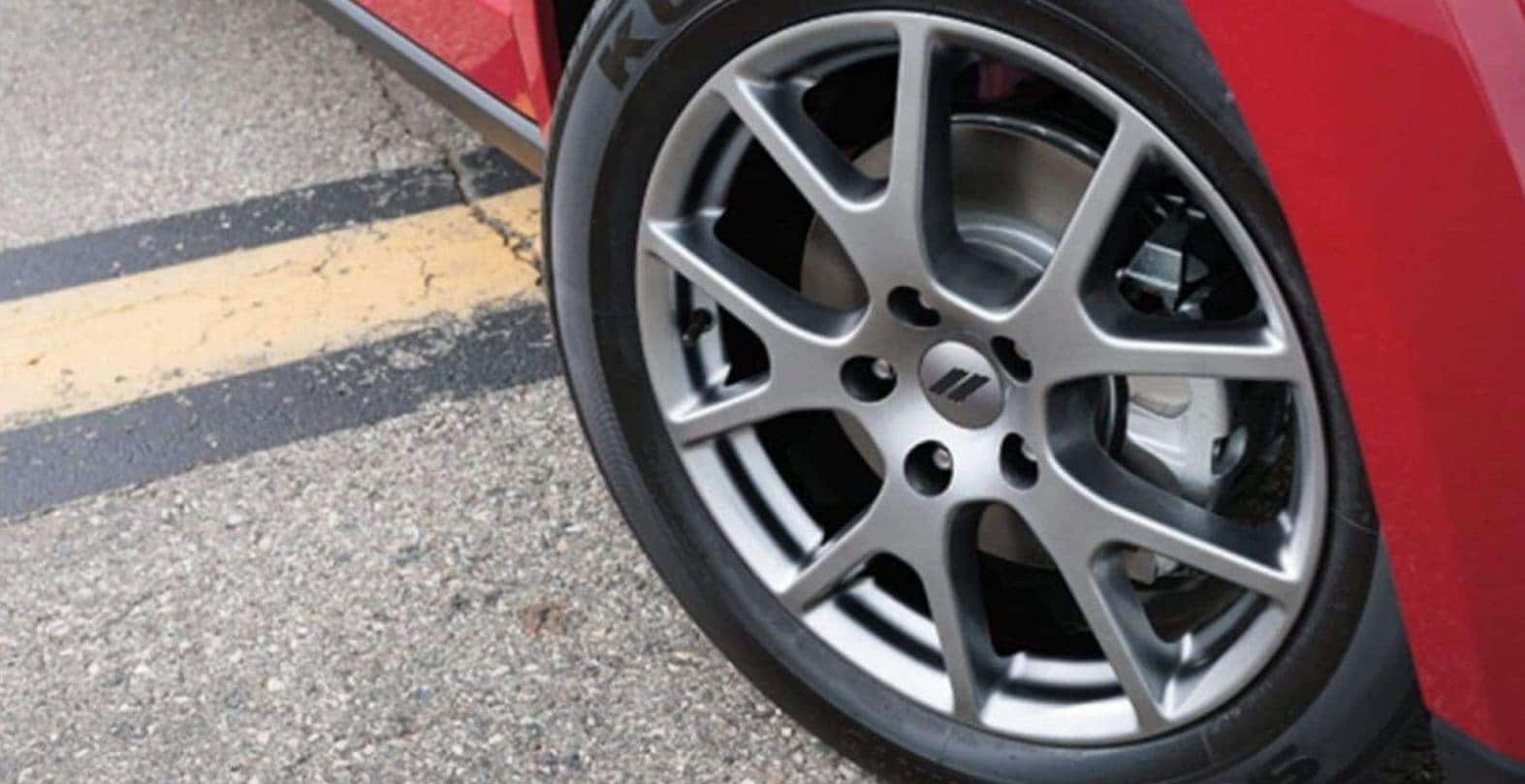 The Dodge Journey always delivers on driving range. With up to 25 highway mpg and up to 500 highway miles in one tank, you don't have to stay put. The Dodge Journey has three types of suspension to keep you and your vehicle safe, electronic roll mitigation, and antilock brakes. Every person, pet and plaything you bring into your Dodge Journey is as important to us as it is to you. We've packed this vehicle with advanced technology to help protect all occupants.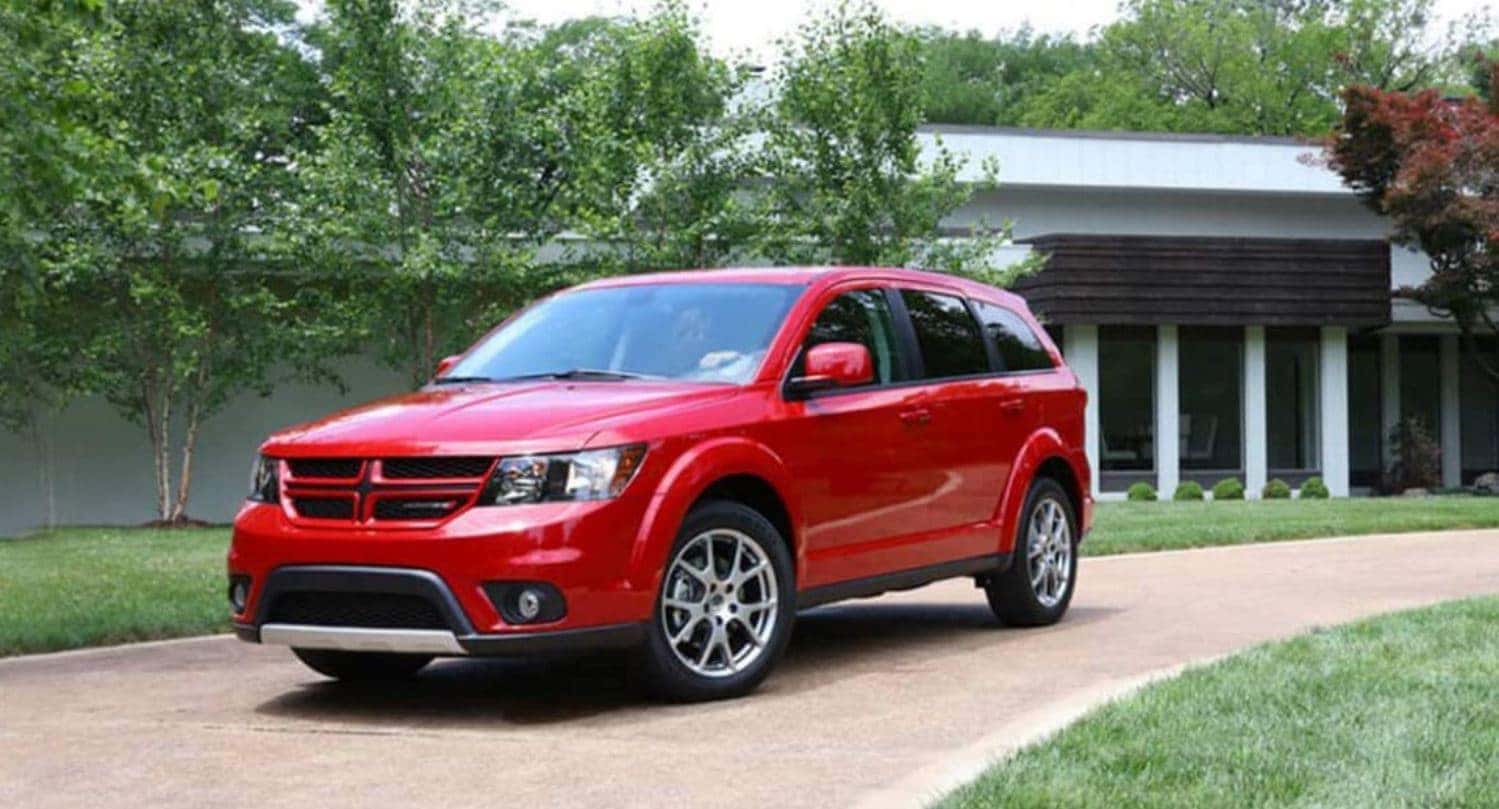 Flex your flexibility with the Dodge Journey. Never wait on a late couple again. Just pick them up on the way. In fact, bring the whole dinner party along. With the luxuriously crafted Dodge Journey, you might even decide a long drive is better than dining out. Get an extra boost for your little ones! The Dodge Journey offers integrated second-row child booster seats. These booster seats are built into the seat and can be conveniently folded away when they're not needed. The driver's seat can be your royal throne with the six-way power with four-way lumbar adjustment. The standard third-row seats have access from both sides of your Journey. For added flexibility, you can slide the second-row seat back and forth. Both second- and third-row passengers enjoy stadium-style seating. Thanks to a smart storage system, we don't have the space here to list all the things you could fit inside the Dodge Journey as the storage options are unstoppable! Thrill-Seeker seating is available with energy-drink friendly cup holders and five colors that will make you feel right at home.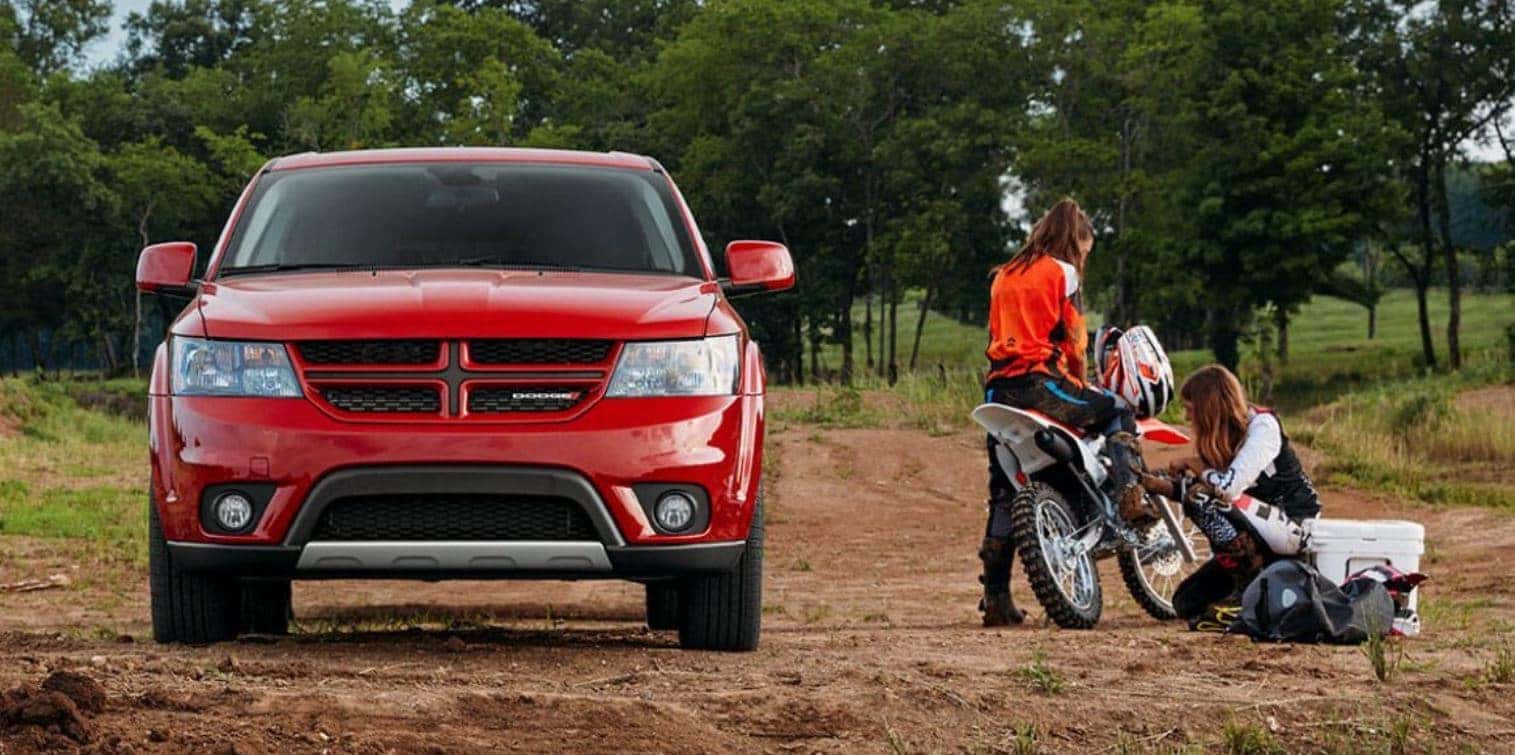 The Dodge Journey is posted for high performance and its low cost for its class (Edmunds) with delivering above standards! Every single stitch in the Dodge Journey is put together with style. There are so many design features about the Dodge Journey with the distinctive front fascia, the crosshair grille, black headlamp bezels, sculpted fender flares, and available dual bright exhaust tips. To set it apart from the competition, the Journey remains close to its Dodge roots with aggressive lines and an iconic design. Every detail of the Dodge Journey is designed to stand out. That's why it is available with stylish features like the Ring of Fire LED tail lamps that are fun and functional. Other stylish and functional features are the roof rack, power exterior mirrors, and the led taillamps. The Dodge Journey can be customized to fit your personality with ten different options.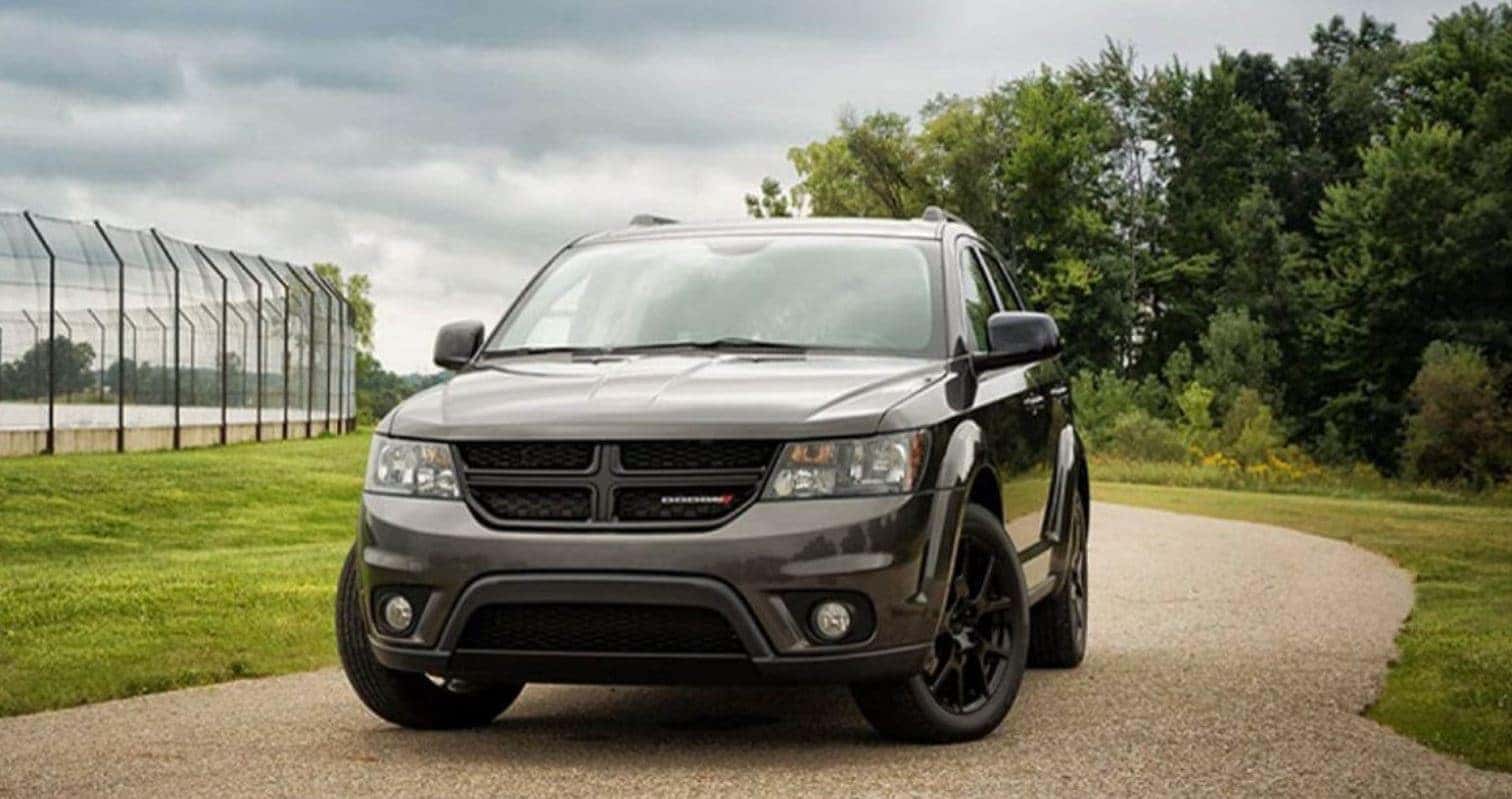 ***Disclaimer: Thank you for reading the small print. The best customers always do. While we do our best to certify that all the information presented is accurate, it is not guaranteed. Certain features are not guaranteed and can not be accurate like MPG, horsepower, and etc…