Factory Order Pricing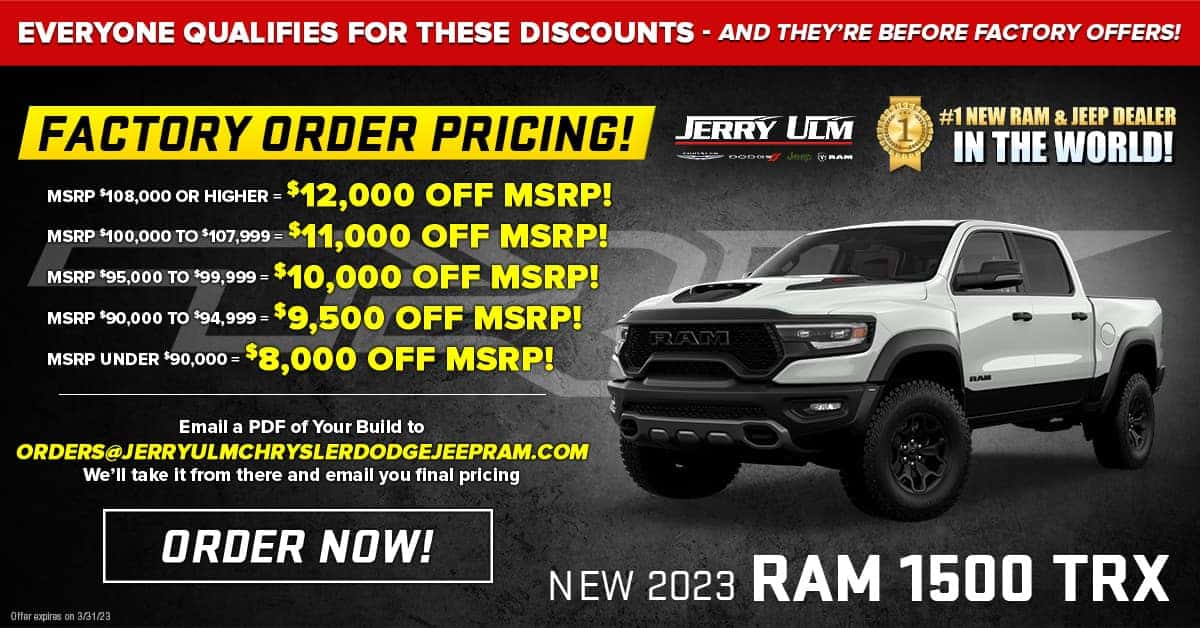 Get Factory Order Pricing on a New 2023 Ram 1500 TRX at Jerry ULM!
Email a PDF of your build to [email protected] and our team will email your final pricing.
*Disclaimer: Orders must be placed by March 31, 2023. Past sales excluded. All discounts are dealer discounts. Sale price equals MSRP, minus discount, and where applicable, tax, title, licensing and or registration. Rates are market price and subject to change.