Interior Sanitizing and Protection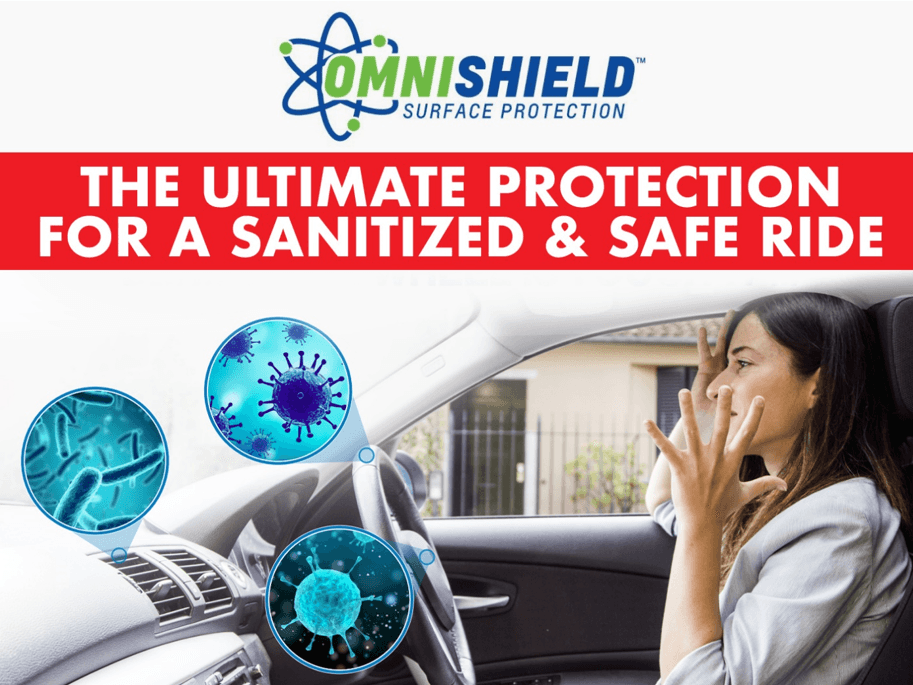 Omnishield Surface Protection is an EPA-approved, non-toxic spray that is child and pet safe. It's applied on all commonly-touched surfaces such as seats, door handles, seat belts and more. Omnishield eliminates 99.99% of germs, bacteria, viruses and mold when applied to hard surfaces and 99.99% on soft surfaces. Upon application it creates an antimicrobial shield.
As a vehicle cabin disinfection system, Omnishield bonds to the surface to which it's applied and becomes an integral part to battle harmful microorganisms that can be hazardous. It eliminates allergens and odors too.
Omnishield Surface Protection is available for purchase at $49.95. Ask your Service Consultant for more details.
.